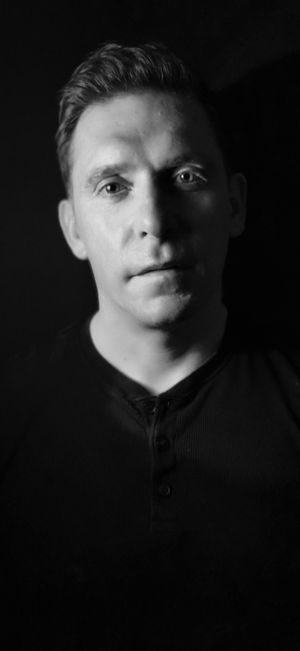 Rob Harley
Welcome to the world of Robert Harley, a talented singer-songwriter hailing from Cork City, Ireland. Born to Irish parents in London, Robert's musical journey began in San Francisco, where he was exposed to the blues through the vibrant Haight-Ashbury music scene. Inspired by the likes of The Beatles, CCR, David Bowie, and Eric Clapton, Rob developed his unique style of music, blending the best of rock, blues, and folk. 
After returning to Ireland, Robert delved deeper into the blues, drawing inspiration from the likes of Rory Gallagher and John Lee Hooker. In 2003, he released his debut album, "Dirty Black River," which garnered critical acclaim and established him as a force to be reckoned with in the Irish music scene. Robert has played in many bands in Ireland, including Rob Harley and The Black River Band, Rob Harley Blues Band and The Inner City Blues Band, wowing audiences with his soulful vocals and electrifying guitar playing.
"In the single, as well as the album, Robert's strongest asset is his ability to mesh together genres and different eras and package it in a contemporary sound that finds its way through to the soul. In 'Big Tree', he finds an introspective outlook on the little things, like a work of Wordsworth, or a T.S. Elliot novel." (PureMzine)
 "Robert Harley is an Irish singer-songwriter; with a twist. Contemporary production styles, clever lyricism and unique arrangements are some of what make up the sound, but (having had a sneak listen to the album) it's his ability to invite you back for more with varying styles that's most intriguing." (Music Crowns)
"There is a true feeling that Rob Harley has seen a little of life. And listening to his lyrics, you feel as though the words are coming from someone who knows what they are talking about. So sit up and listen." (Cork Evening Echo)
Robert is now set to release his highly anticipated new album, "Big Tree,". The album features a mix of ballads, rockers, and blues numbers, including the haunting ballad "When You're Done," the hard-hitting rocker "Straight For Your Love," and the bluesy "I Can't Wait." Produced and mastered by the renowned Christian Best, the album promises to be a tour-de-force of Robert's musical prowess. 
Join us on a journey through Robert Harley's musical world, where the blues meets rock, and soul meets heart.